Not sure if a stairlift is right for you? Come along to our showroom to try out our lifts for yourself!
If you're deciding whether a stairlift is the best option for you and your home, or which model is the best, you can visit us to see for yourself! Come along to our showroom to try our range of straight or curved stairlifts or even a home lift before you buy!
Let us put your mind at ease
When you come along to our showroom, you'll be greeted by a member of our friendly team. They will be able to assist you with any concerns or questions that you may have! By joining us at our stairlift showroom you will:
have a better picture of how one will look in your home, knowing that they can be customised to suit your interior décor
find out how easy it is to operate your lift, and how certain features can be fitted to match your mobility
see how much safer and faster you can get from floor to floor
overcome any concerns of having a stairlift installed, with the help of our qualified stairlift experts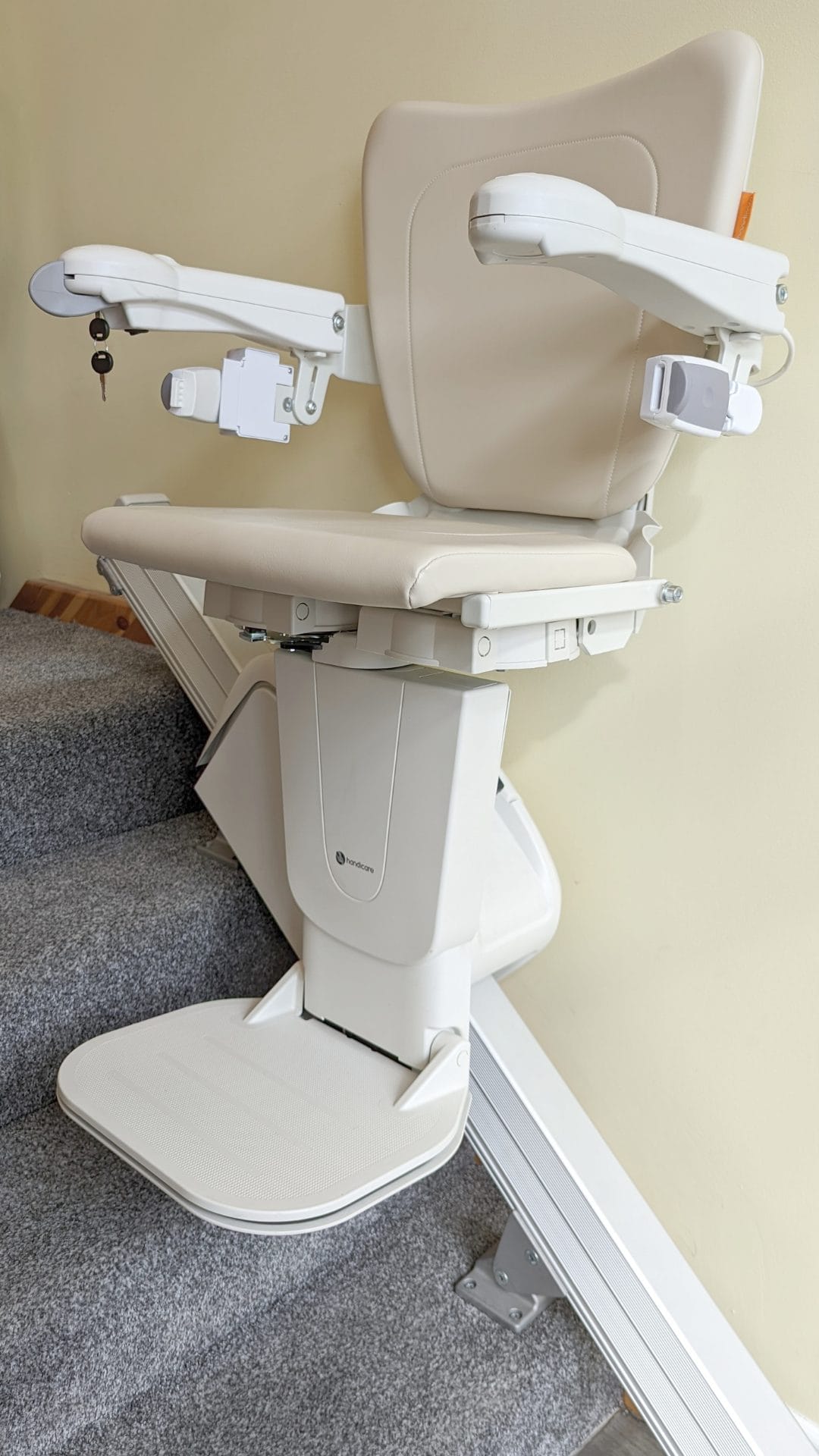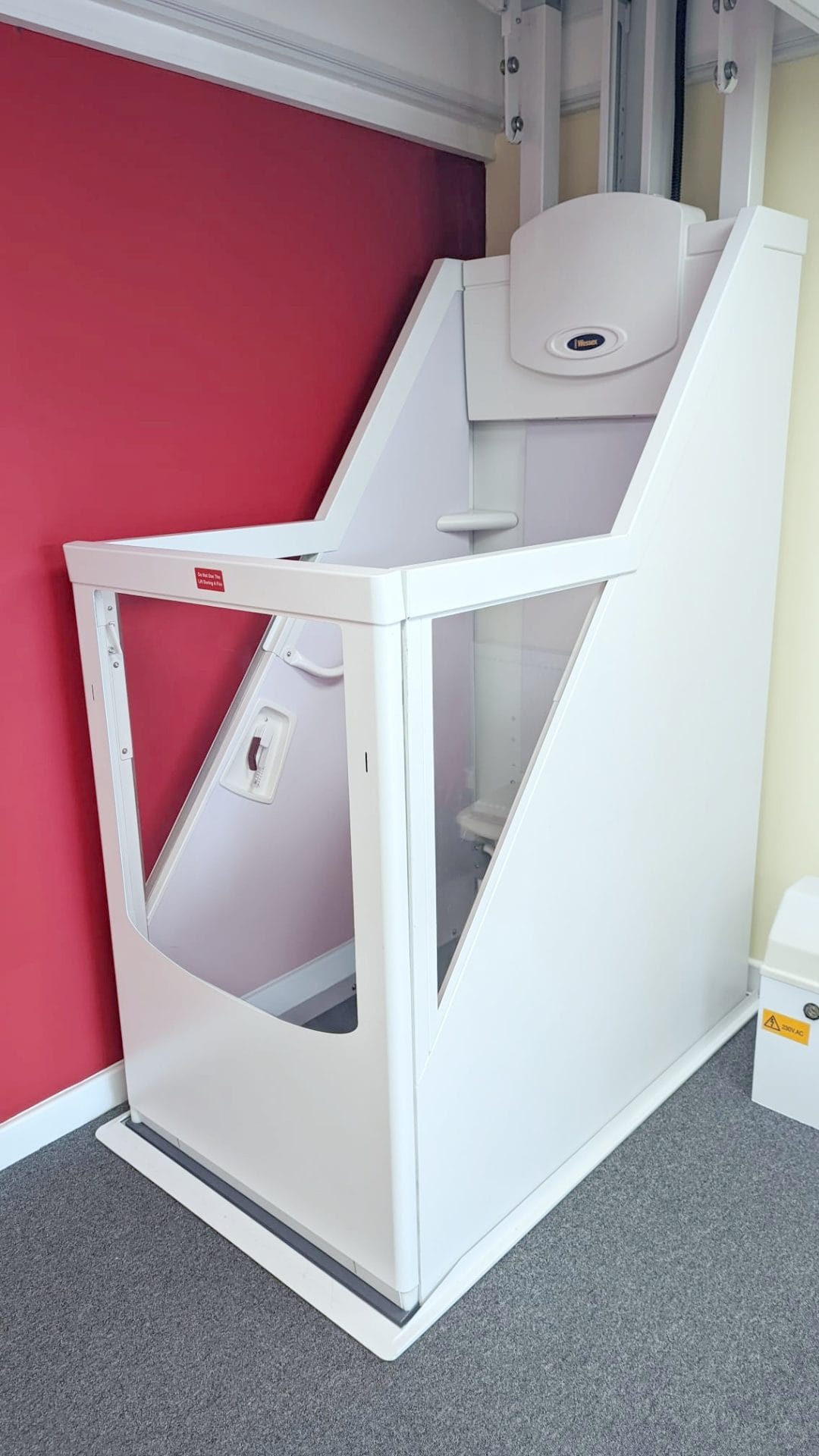 Platinum Curve / Platinum Ultimate / Oto Air / Flow 2 / Flow X / HomeGlide Extra / Handicare 1100 / Wessex VM Home Lift
About our Stairlift Showroom
You can find us in Calne, Wiltshire on the Porte Marsh Industrial Estate. We have free parking just outside our front door. We also have level-access, double-door entry into the building as well as accessibility throughout including our toilet facilities. To make sure that we are able to give you our undivided attention, please give us a call to arrange a showroom visit on 01249 814528 .  We'd love to see you here. Our opening hours are Monday – Friday 8:30am to 5pm (excluding bank holidays).