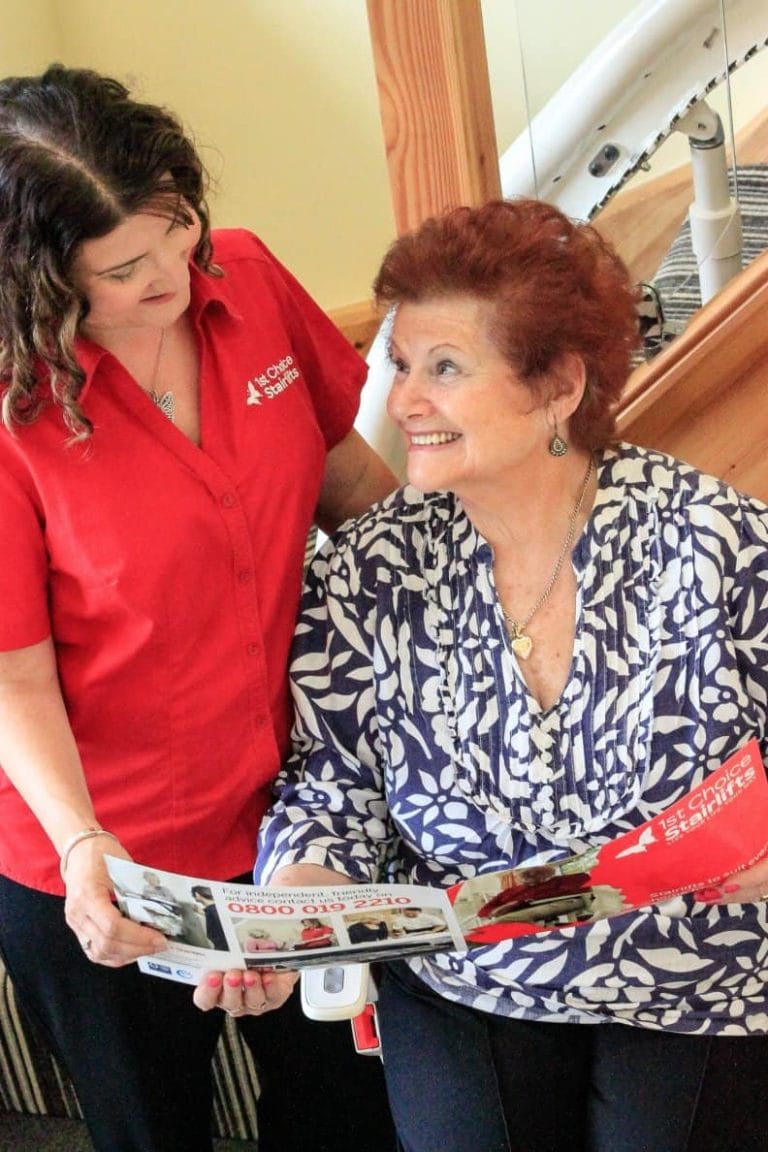 At 1st Choice Stairlifts we strive to give every customer
a great customer experience
The best part of our job is giving people their independence back, keeping people safe on the stairs and having Happy Stairlift Customers.  We collect Stairlift Reviews from our customers and constantly monitor the service that we provide to customers.  We are pleased to report that the results that we receive are that customers would recommend 1st Choice Stairlifts and with the majority giving us a 5* Customer Service rating.
Which Trusted Trader Approved
We're pleased to be an endorsed Which Trusted Trader too, having undergone their stringent checks and quality assessment to become approved
You can check out our reviews on their website and read more about our Which Trusted Traders Endorsement here
Call Lindsey in our Sales Department for more information on how you can benefit from our excellent service on 08000 19 22 10 or 01249 815312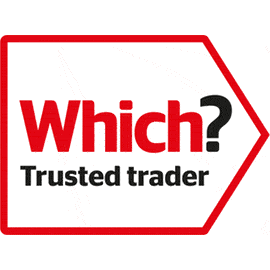 Customer in Wiltshire
Platinum Curve Stairlift
1st Choice Stairlifts recently replaced my old Stannah stair lift with a new Platinum Curve model. This was arranged with them whilst I was in hospital recovering from a stroke and they provide good liaison with me to arrange for the work to be carried out. The work was carried out as soon as possible in order for me to be able to leave hospital as it was essential for me to be able to access my upstairs bathrooms. They arrived on the agreed date and time and the removal and installation was carried out quickly and efficiently on the same day, both operatives were friendly and professional and kept me informed as to what was happening and did an excellent job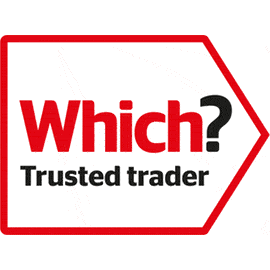 Mrs H Smith in Wiltshire
Excellent company and stairlift
From my first contact with 1st Choice stairlifts until the completion of the installation this morning, this company has given me 5 star treatment throughout. Paul in sales met us at the showroom and nothing was too much trouble to show mum how everything worked and how simple it was to operate the stairlift. That was a godsend in helping us to convince her to get one! The installation carried out today by Jamie was 1st class, all done very safely and Covid compliant. His work was excellent, very clean and tidied & vacuumed up behind himself. His training instruction was very clear and easy to understand. Very happy to recommend and endorse this company to anybody with mobility issues looking for assistance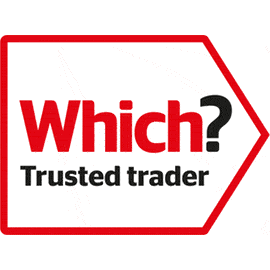 Louis in Dorset
Good work from the first phone call to completion
Very helpful from first phone call. Very quick for initial visit and measurements, approx. 3 weeks from start to finish. Fitter was polite, professional, cleaned up after he'd finished showed and explained all the workings. Very happy. Would recommend.
Occupational Therapist Approved
We work alongside many Occupational Therapists both in private practice, Local Authorities and the NHS.
We work closely with Elaine Hollerhead who's very unique in that she's the only Occupational Therapist in the country who also a qualified Interior Designer.  She is passionate about making functional fabulous integrating dignified and aesthetic solutions that reflect 21st Century aspirational living.
Elaine runs her own Design Consultancy "Designate" and offers privately funded Occupational Therapy Assessments. See how Elaine works with 1st Choice Stairlifts and what she has to say about us here
We are members of the British Healthcare Trades Association (BHTA). As a member we commit to adhering to their Code of Practice, meaning that we are professional, ethical and have our customers' best interests at heart. Here are just a few things that you expect from us a member of the BHTA:
You will only ever be recommended a product if we believe that it suits a genuine need. We will never try to upsell you to something that we do not believe is necessary
You will receive a high quality after-sales service from us. Our repairs and maintenance services are prompt as well as thorough
You can expect clear guidance as well as advice and information when if comes to purchasing a lift. We aim to find the best option to suit your needs; we will never offer a 'limited one-time only' discount and never push for sales
You will receive a full-assessment from us when evaluating your needs for a lift. We will measure you as well as your home, and ensure that a lift is suited to your needs and your lifestyle
Call now for an appointment